Run Back to School promotes fitness and funds school sports activities
Since its debut in 2008, Milwaukee Public Schools' Run Back to School, created and, ahem, run by Milwaukee Recreation, has become a late August tradition.
The event includes a 5K fun run and a 1.5-mile walk through the Frederick Law Olmsted-designed Washington Park.
Even Lieutenant Governor Mandela Barnes has been something of a regular, participating in the event on multiple occasions.
In addition to celebrating the Back to School season – the event usually takes place after early start calendars have returned and just before students go back to their traditional start schools – it also promotes wellness, shows support for teachers, students and staff.
This year's event is slated for 9 am Saturday, Aug. 27. It starts and ends at Wick Playfield, 4929 W. Vliet St. You can register online here.
Many schools put together teams because doing so unlocks access to extra funding.
Schools with at least 25 registered participants can get a $500 grant to fund sports and wellness programs at their schools. The school with the biggest group of participants gets $1,000.
"I have participated three or four times and captain our school's team," says Lauren Simmons, a parent at MacDowell Montessori School at the Juneau Campus. "I love how it builds our school community and gets us moving.
"The additional funding from Milwaukee Recreation for our school is great too."
Simmons says that the event has brought $2,500 into the MacDowell budget for sports and recreation programs.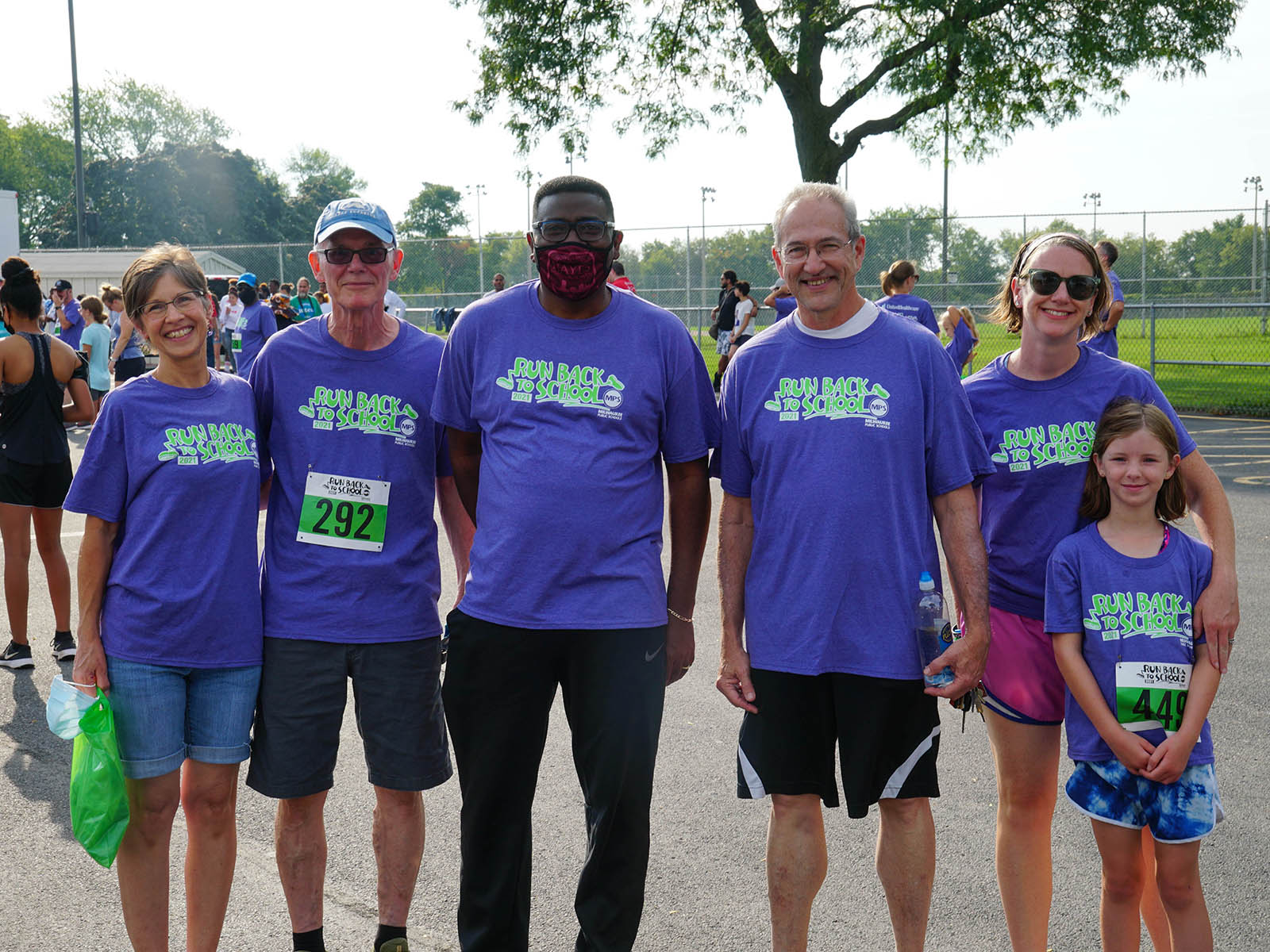 "That's a lot of money that can get put to good use for our kiddos to get them moving," she adds. "It really is. I also appreciate how easy it is to qualify for the grants in the first place."
The grants have helped motivate the community at Bay View's Fernwood Montessori School, too.
"We've always earned the $500 grant since I've been team captain," says primary teacher Lisa Samper McLure. "(We've) been close to winning the $1,000 a few times, but not quite. I'm determined this year to do it."
Schools have used the money for things like new gym and sports equipment, new team uniforms, covering students' sports registration fees, rental fees for some of Milwaukee Recreation's mobile units and more.
McLure plans to run again this year, continuing a personal tradition that she estimates has been going for about 10 years now.
"It's a super fun way to reconnect after the summer and kick off the school year," she says. "I always love seeing my students and their families there. It's a great community event. It's always fun to see some local/state dignitaries, too, such as Mandela Barnes, who came in first place last year."
The first Run Back to School took place in 2008 and more than 500 runners, walkers and volunteers took part. It's now celebrating its 15th anniversary.
"(MPS) Superintendent at the time, Mr. (William) Andrekopoulos was pushing a platform of lifelong fitness – eg, breakfast in the classroom program, (a) wellness walk, removal of vending machines from schools, etc. – for students, families and staff," recalls Milwaukee Recreation Senior Director Lynn Greb.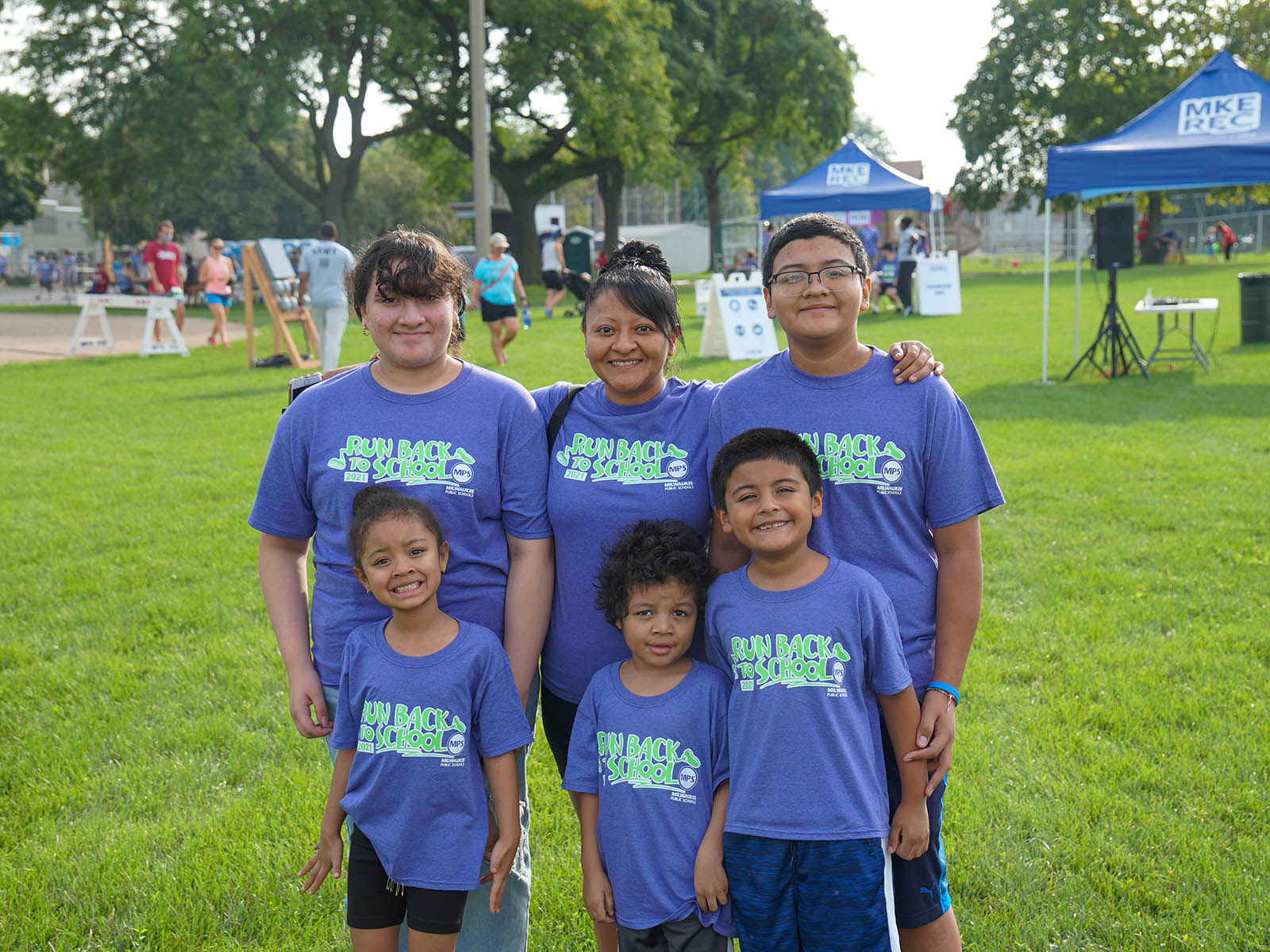 "At the same time, I remember … during a board meeting (MPS' Chief Operations Officer) Michelle Nate was talking about how we should do a run back to school and we could hire a running club to do it for us. I said this was something Milwaukee Recreation could manage, and we took it from there."
The first year, Milwaukee Recreation Marketing Manager Brian Hoffer told newspaper reporter Tom Held that the event was "part of a broader effort to establish a 'culture of health and wellness' for students, families and MPS employees."
In 2010, a Fox 6 News reporter took part and wrote, "it was great to do something as a family that not only was good for our health, but also will benefit the Milwaukee Public Schools. I was extremely proud of my 6-year-old, who ran ahead of us for most of the race.
"My brother Nathan and I power walked a lot of the way due to various joint issues but we finished together at 55 minutes. Anyone can participate in a 5K, even walkers. I think the key is to just do it! You'll feel great!"
Caleb Kleman, a City Year Milwaukee volunteer who worked with children at Rogers Street Academy and Alexander Mitchell Integrated Arts School, ran in 2018 and '19 and said he appreciates Run Back to School for a number of reasons.
"There are so many different people in the city and in the schools, and I think an event like this allows people who might not ordinarily come together to connect and spend some time together," Kleman said after the 2018 run.
"It's about supporting the whole child," he added the next year.
"Academics is part of that, but physical fitness, learning teamwork, communication and perseverance are all skills you learn from sports and the arts. I think that is really important in a child's education."
Alex Poole, the Recreation supervisor that oversees Run Back to School says that attendance has typically been between about 800 and 1,200 participants each year, though those numbers suffered in 2020 when the race was run as a virtual challenge due to the coronavirus pandemic.
Registration is $5 for City of Milwaukee residents and $15 for non-residents. Fees include a T-shirt and a race bag and all proceeds benefit MPS sports programs.
So, this year run – or walk – back to school and boost your fitness while helping to fund a good cause.
For more information visit MilwaukeeRecreation.net.
(NOTE: This article was written for Milwaukee Recreation's institutional history project. While the topic was provided by Milwaukee Recreation, the content was not.)